I just realised I don't have a thread in here. I'll put together a few posts I've created on other forums, so some may be a little dated but you'll get the picture.
Well it was a long-time coming. After a recent trip to Denmark, enough was enough, the zook was too small and uncomfortable for what i had in mind for the next couple of years.
I had considered a variety of options, starting with a newer Grand Vitara, Jackaroos, Prados, Patrols, everything. I needed something that was;
-Capable offroad
-Economical
-Reliable
-Acheive 800-900kms per tank
-Large Cabin Space
-Newish
It wasn't until Dave (bent 's') pointed out a couple of Turbo Diesel Paj's, that i actually looked into the Mitsu's a little further and decided that a Paj fit the criteria the best, and was going to be my next 4wd.
So it was time to walk-the-walk instead of talk-the-talk, and eventually i bit the bullet and bought a...

1997 Mitsubishi NK Pajero GLS 2.8ICTD

I bought it off an guy in his 50's, who obviously took very good care of the car, as there is not a whole lot to fault it. The panels are very straight and only has some minor paint chips and surface rust which i will fix over time. The owner had a shack at Wedge, so it has done most of off-roading on the beach and Wedge tracks. The Km's are a little high for the year, but that is mainly due to regular Margaret River runs (for work) by the previous owner. This was not really a concern to me as 1) country km's 2) diesel engine 3) the rest of the vehicle was in great condition
Anyhow, time for the juicy stuff.
Factory:
-2.8L 4cyl Intercooled Turbo Diesel (92kw and just under 300nm of torque) which averages around 11-12L/100km
-220,000km
-A/C
-Power Steering
-Cruise Control
-Power Everything
-the only thing it doesn't have is a sunroof!
Mods:
-Alloy Bullbar
-Hella 4000's
-Heavy Duty Tow Pack
-265/75/R16 Bridgestone Duelers A/T
-Small Lift (1"-1.5") and Nitrocharger Shocks
..all for a mere
$10,000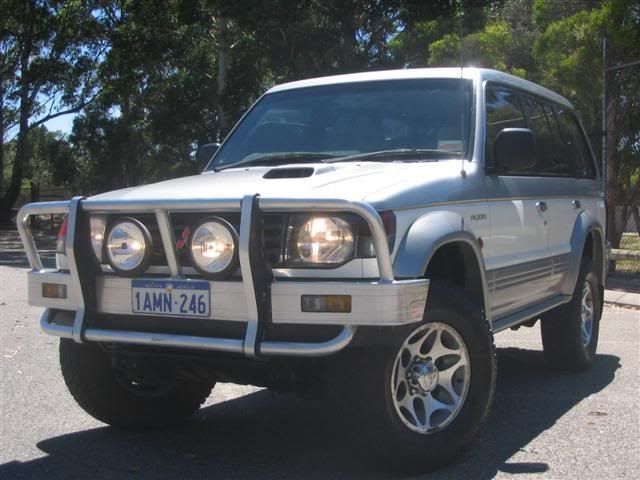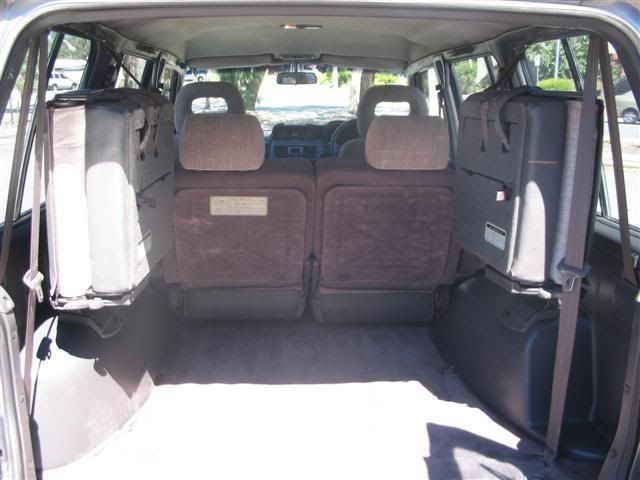 Anyhow, im stoked with how the Paj performs both on and off road thus far. I always looked down on the Pajero's, i have always been a Landcruiser fan, but they are really an underdog of the larger 4wd's.
Expect to see it on trips to come, hopefully bigger and better each time.
Cheers,
Jayden