Been lurking here a while and finally got round to this.
Its a 3/97 Delica Super Exceed, 2.8 intercooled turbo deisel -4M40.
Since getting it stock standard I have 2" lift from Ironman - coils, torsion bars and shocks, 1" lift from 31" wheels, fitted the flares, bash plate, snorkel,a fire exstinguisher, tinted the windows (all roof windows too) as well as some other bits and its now only a four seater.
Thomsons Dam on the way to Woods Points
Murrindindi
Flex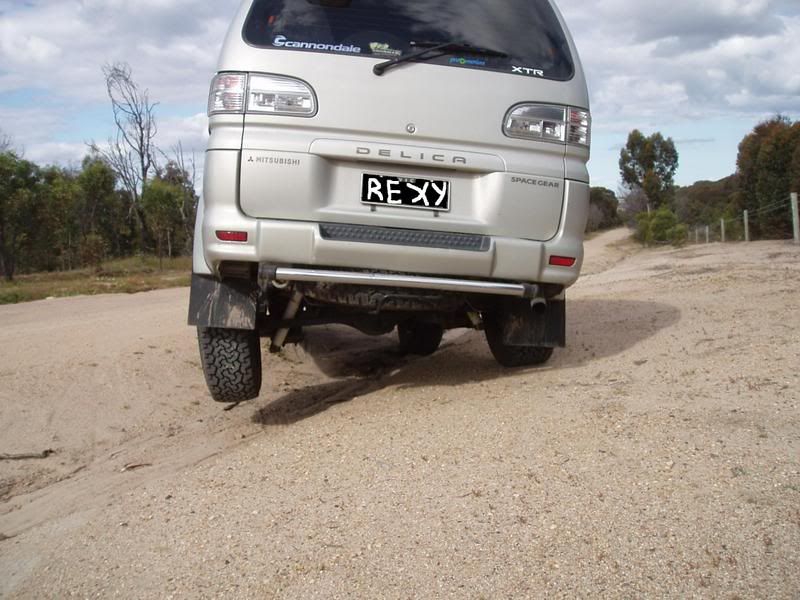 Dirty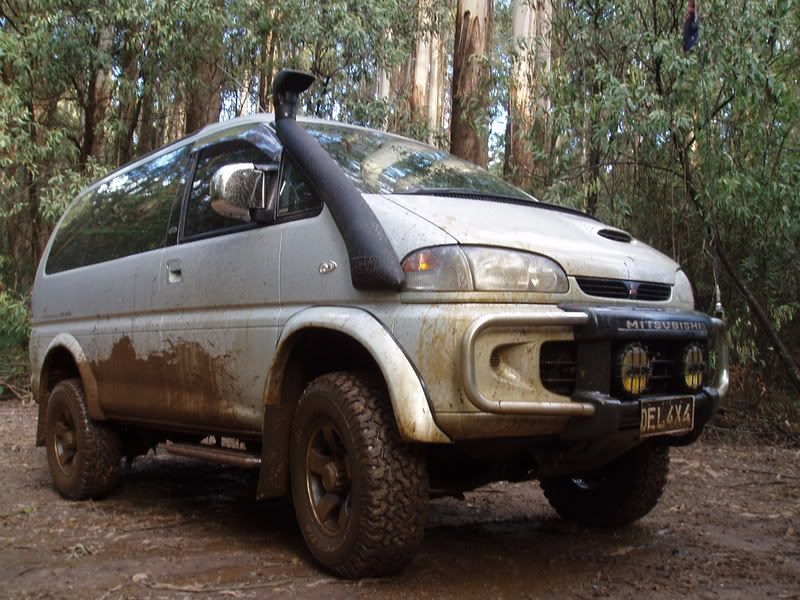 Toolangi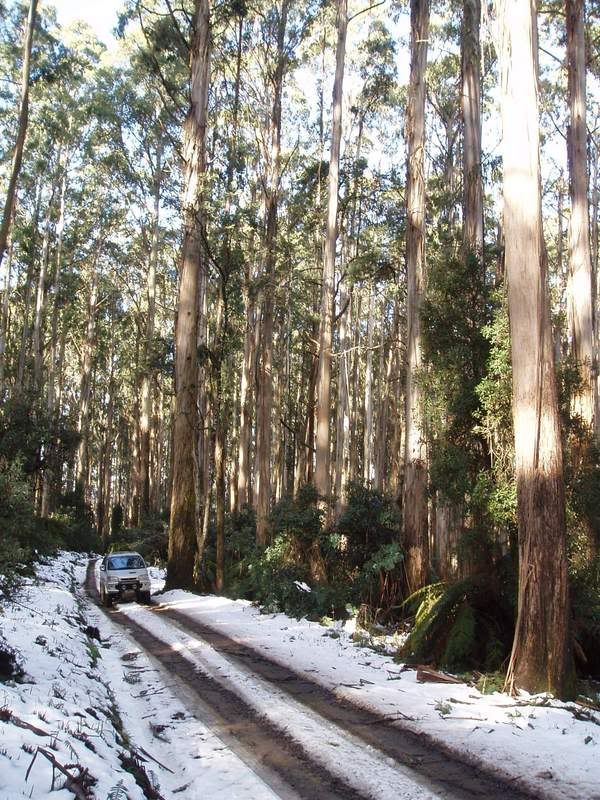 Lerderderg Gorge
Yep she's BIG
Cheers