First, a bit of background.
For approximately 10 years, I had an NL. (Photo taken in Nov '14)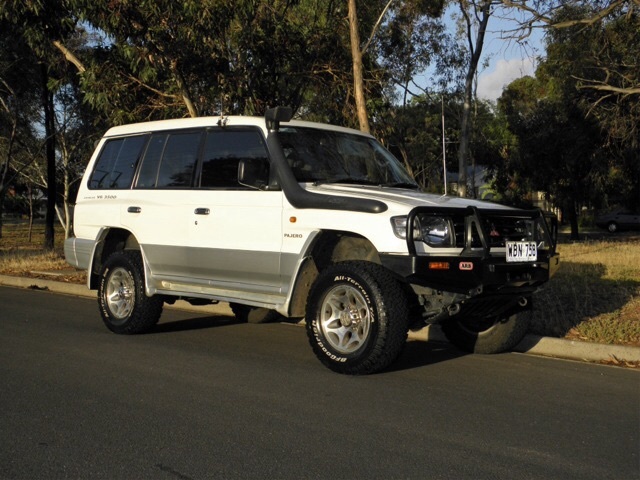 Absolutely loved the NL. It was set up for outback touring (ARB bulbar, tinted windows, UHF, 20L water tank, lift, LT tires, winch, roof rack, & awning, cargo barrier, HID Hellas, 55L sub tank, DIY rear storage unit, dual batteries, etc.)
In the NL we did many, many camping trips and outback runs (we love outback touring) including the following trips (from Adelaide);
+ up the Oodnadatta Track to Dalhousie Springs.
+ Birdsvilee Track to Birdsville.
+ to Inniminka via the old Bore Track. Home via Streslecki Track. (Inc visits to the Dig Tree and Will's grave).
+ many trips to the northern Flinders Ranges and Akaroola.
+ Simpson Desert crossing in 2014 (including towing camper trailer). Simpson crossing included 3 weeks exploring outback Queensland and the dinosaur sites.
At 340,000km, without every experiencing ANY major mechanical issues (besides regular maintenance, only had to replace 1 water pump & 2 alternators), I decided it was time to upgrade.
After looking at Patrols and Prados, I thought 'after having such a good run out of the NL, why wouldn't I buy another Pajero?'. So I did
I bought a NT I found for sale privately very CHEAP, so bought it. I then sold the NL to another forum member (after removing the roof rack, lights, awning, and winch - everything else I left on the NL).