Most 4wders would be aware of one of the most important assets on your 4wd are your tyres. We tend to be particular with brands and more importantly what pressure we should run in them within the different scenarios we find ourselves . Tyre pressure monitoring systems (TPMS) have come a long way over recent years and due to the fiasco with the Firestone tyre separaration on the Ford Explorer in the USA it will be mandantory from 2008 on all US vehicle to have tyre monitors fitted.
I have over the last month been testing the AirAware TPMS system supplied by Repco and find these to be invaluable for keeping an eye on what exactly your tyres are doing whilst you are driving at speed or at low speed and low pressure.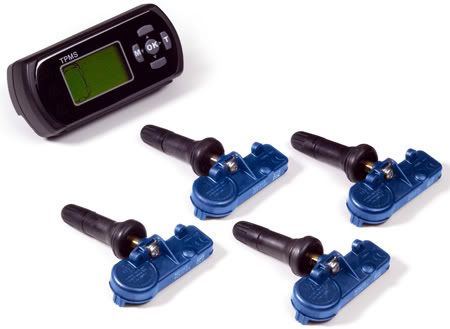 Its a very simple system really with 4 snap in valve stems with sensors on them and a little control box with lcd readout that can be stuck on anywhere with the supplied velcro strips. Of course you either need to be proficient with replacing valves and reseating tyres yourself or do what I did and got a professional tyre fitter to fit them for the cost of around $80.00 . The claims are that the batteries in the sensor once fitted to the tyres will last five years and I suppose time will tell on that one.
Once you have the sensors in the tyres fitted it is a simple process of setting up the in car unit by actually letting air out of each individual tyre for the I D Learn to react to each tyre. The other main setting on the in car unit is what tyre pressure you want to set them to before the audible alarm lets you know your tyre has gone down to that pressure or lower. For my test I had them set on 30psi for the alarm set whilst running 38psi in Cooper STT tyres.
One more quick selection for tyre temperature sees all the setting done and I had these set at 40c.
So how do you simulate a leaking tyre, well thank god for Stauns. Finding a back country road I fitted a Staun to one of my rear tyres (set for 23 psi) and drove slowly along the road and bingo right at 29psi one alarm with flashing light on the console . The other three tyres were tested in the same way and resulted in alarm at 29 28 and 30 psi.
Testing for overheating of the tyres had me stumped for a while until I accidently did the test wthout realising. Remembering having set the tyre temp alarm to 40c I could have dropped the alarm setting to say 25c to make it an easy test but it seems I like to forget to take my handbrake off and seeing that my handbrake light is permantly on for reasons I haven't explored yet I did not notice that I had driven the 4 klms from my sisters place to home with the handbrake on. You sort of find that out when you park in your driveway and find the hanbrake in place and 30 seconds later the alarm going off . Yep that alarm works fine!
The in car unit runs on 2 AA batteries and one great asset with it is that if it senses no movement or vibration of the vehicle it will turn itself off after five minutes. One other good thing about these units is that you can grab the in car unit and bring it outside whilst pumping your tyres up and actually watch the pressure go up to whatever you run your tyres at, and they are very accurate.
In summing up these units are brilliant. They would have to be an absolute must for the desert driver or for any situation really. You have spent the money on good tyres, now add the insurance with the monitors.
Costs.....reccomended retail is around $380.00, add another $80.00 to fit the monitors in the tyres and your in business.
Where do you get them.....only from REPCO.
Dave Howard
Technical Officer
Pajero 4WD Club of Vic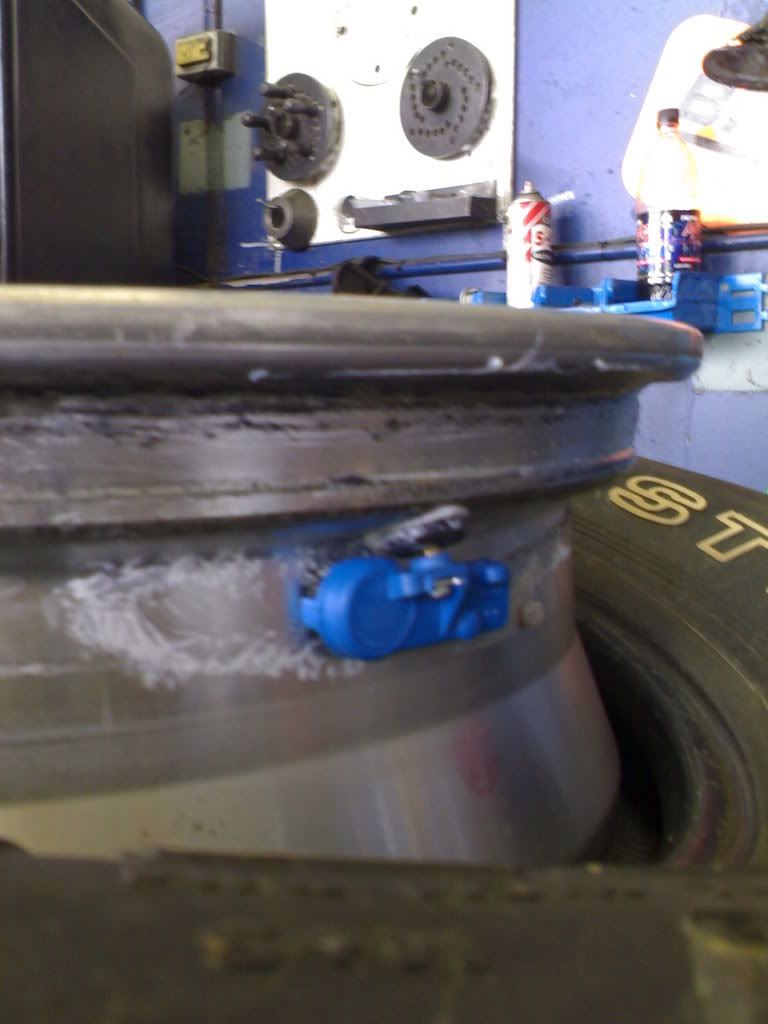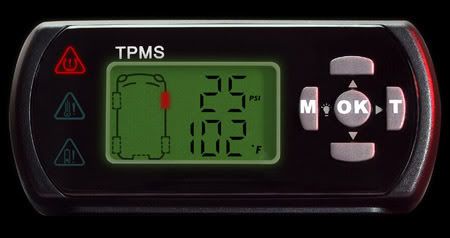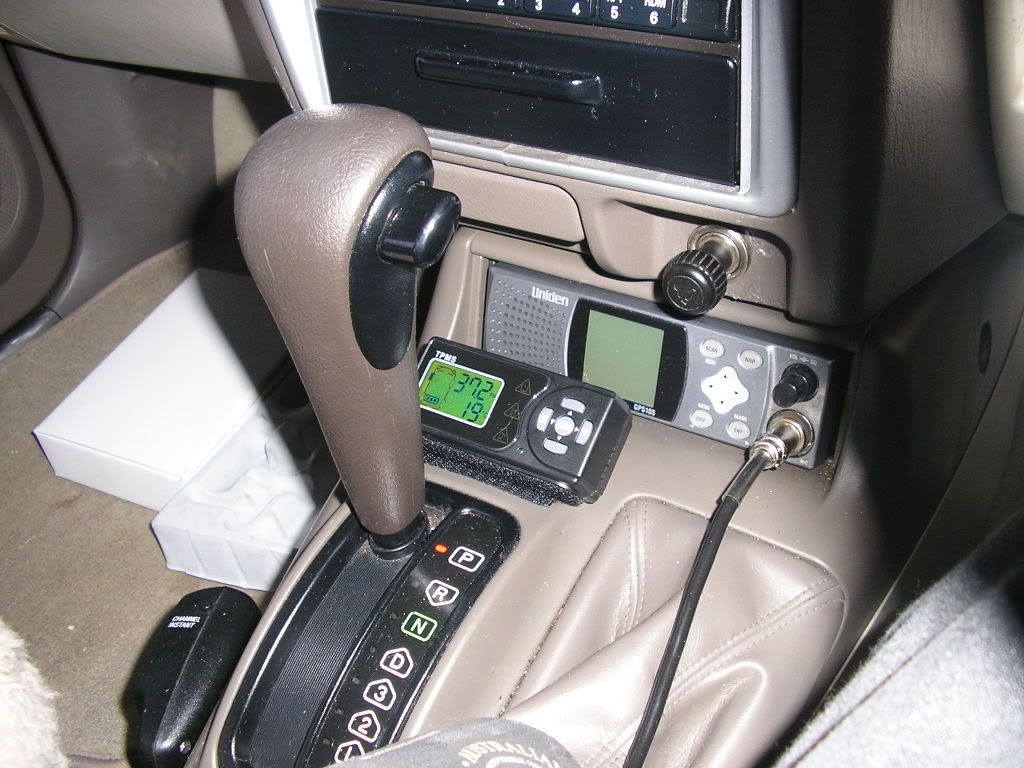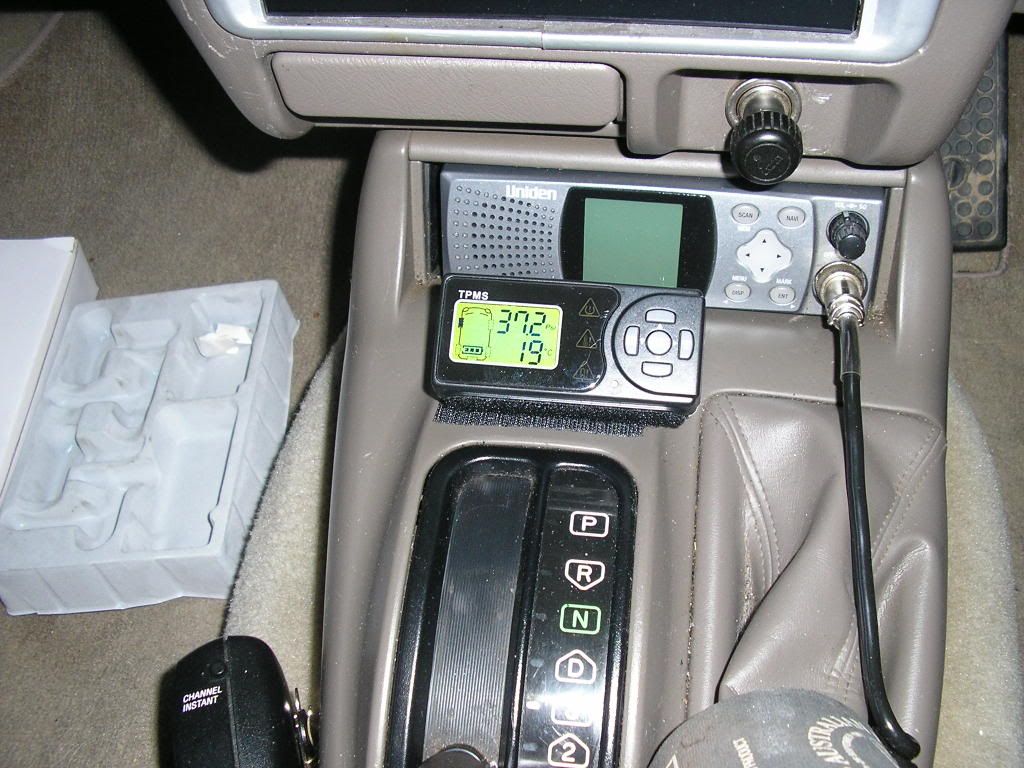 Copyright Pajero Club of Victoria