Spent the 3 days over Queens Birthday Weekend with vehicles supplied by Mitsubishi Motors Australia and Knox Mitsubishi Victoria. We had 3 NS Pajeros and two ML Tritons over the weekend to put through their paces under the guidence of our club driver instructors. The vehicles were bog standard and although the terrain was not extreme there was sections that were wet and very slippery. All our club members were very impressed with what these vehicles were capable of straight out of the box. We had an auto diesel Triton and a manual deisel Triton and although suffering lack of ground clearance the Tritons actually performed very well and only suffering one flat tyre o/night (road tyres)
The Pajero's just shined, they performed brilliantly over the weekend and went wherever they were pointed. Where the Tritons had a few attempts at slippery hills the Pajero's did it first up. Of course the traction control and extra clearance helped here as well. But, brilliant vehicles the Triton and the Pajero and you would be surprised to see how far they go in standard form.
Thanks to
Mitsubishi Motors Australia
and
Knox Mitsubishi
for supplying the vehicles.....great stuff.
Hope the clean up bill is not too much
A couple of photos!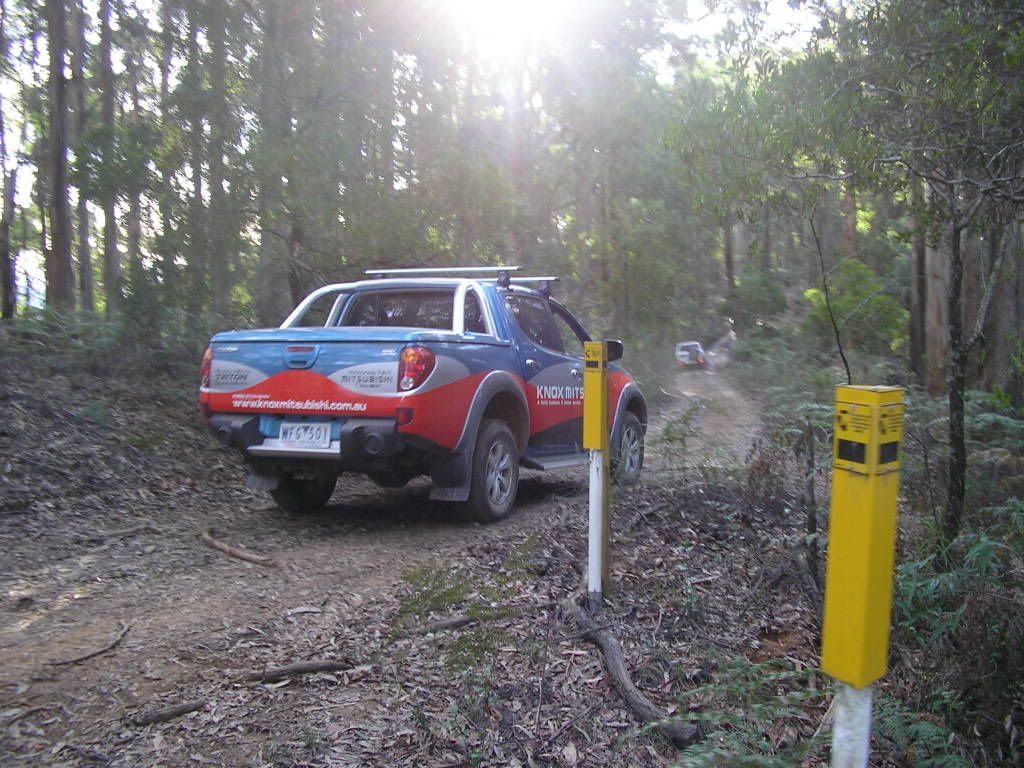 Dave