Day1 Friday:
Staggered out of bed in time to leave Hastings by 6.00 am for a meet up in Mansfield at 9.00 am.
People & Cars.
Me Paj. DID auto. 265/70/17 Dc Mud Country
Brother Bruce, wife Olga, daughter Rachel. GU TD patrol on BFG Mt 33s
Brother Ian, partner Karen. Jeep JK CRD auto. MT MTZ 33s
Bruce's daughter Kelly, boyfriend Brendan in his Brother Jarrad's Mavrick petrol on MT MTZ 33s.
Mansfield topped up fuel, acquired some more snacks and headed off to Mirimbah where tyre pressures were dropped down to 21hot.
Back under way up Mt Stirling Rd turning right onto Circuit Rd before heading Bindaree Tk, quick stop at Bindaree Hut for pics some in group have not been through here.
Onward to the Bluff via 16 mile jeep track though Pikes and up Bluff Hut.
More pics.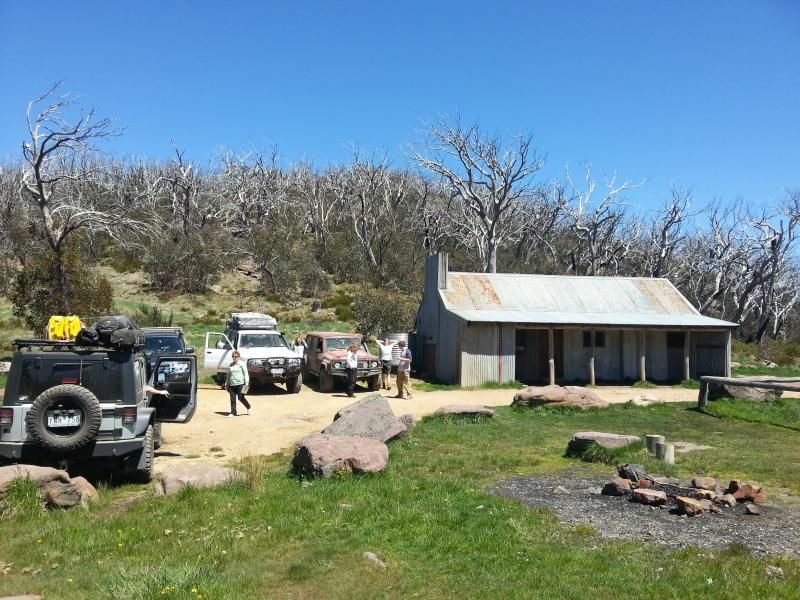 Moving on to Lovicks more pics before heading for Zeka via King Billy 1&2, then down Zeka into Wonangatta to set up camp for the next few days.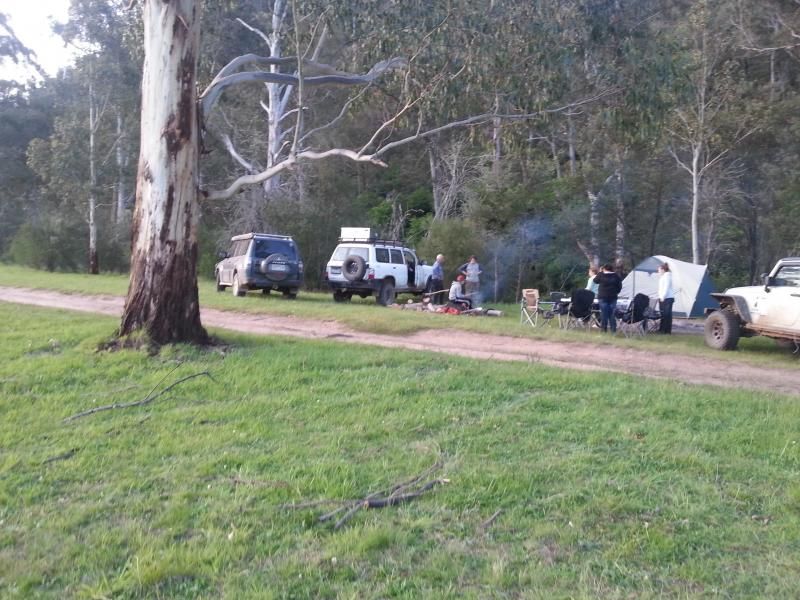 Camp set up now we need wood, found a nice dry fallen tree, cut it into 750mm lths, loaded the roof rack on the nissan and headed back to camp.
Day 2 Saturday:
Up early for breakfast of bacon and egg muffins before heading off to Talbotville.
Pulled out around 8.30 am heading out along Wonangatta Track to Humffray River Track before heading up Water Spur Tk, man were the dear hunters out in force, then down along Tea Tree Range Track to Pioneer Race course crossing the Wongungarra River onto the Crooked River Track and into Talbotville.
Now the Mav was giving trouble when the boys switched it over to petrol, fuel flowing out of the carby (float stuck open) bit of a play around and it was running again. While they were affecting repairs lunch was had.
Mav now running, we headed off along the Crooked river and its 27 creek crossings, before heading up Bulltown Spur to McMillans Rd, then out to the Dargo High Plains Rd and down into Dargo, by now the day was moving on and we decided a quick run back to camp was needed.
All fueled up again 250ks from Mansfield to Dargo 55lts and $1.87 per litre.
Out of Dargo we head along the High Plains Rd to Shortcut track onto Crooked River Rd to Kingswell bridge where the Wonangatta River crossing option was taken as against the bridge.
Up along Wonangatta Rd past Billy Goat where there were cars lined up for the accent apparently the cue was huge both at the top and the bottom.
Arriving at Eaglevale and crossing the Wonangatta again, then proceeding up Eaglevai lkl to Cynthis Range Tk. Strange sights heading up EV Tk, guy in jocks cutting fire wood with his mate simerly attired.
Along the last sections of Cynthia Spur before heading down Wombat Range Tk into Wonangata and back to camp arrived around 6.00 pm, campers everywhere the population had swelled from 10 to what looked like hundreds,
cooking dinner and bottle of red.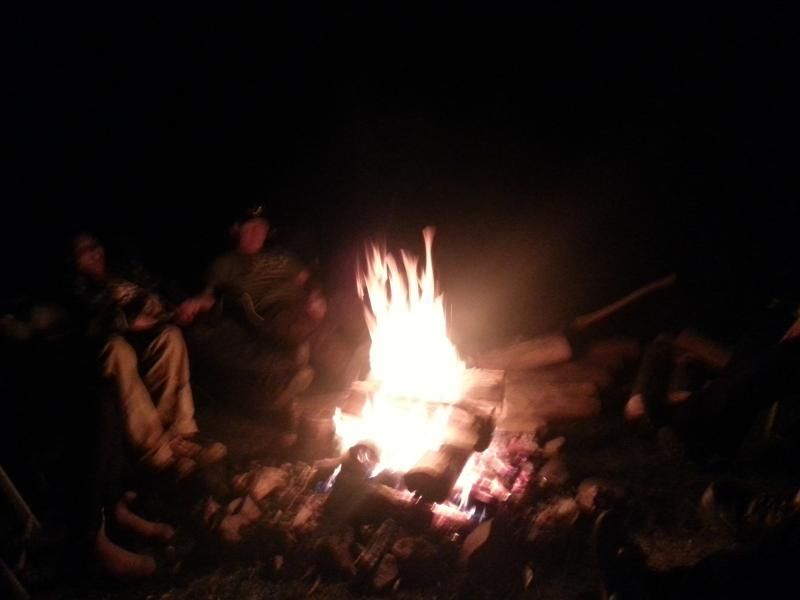 Day 3 Sunday:
Lazy day around camp, Olga crook as some bug.spent all day in bed not well at all.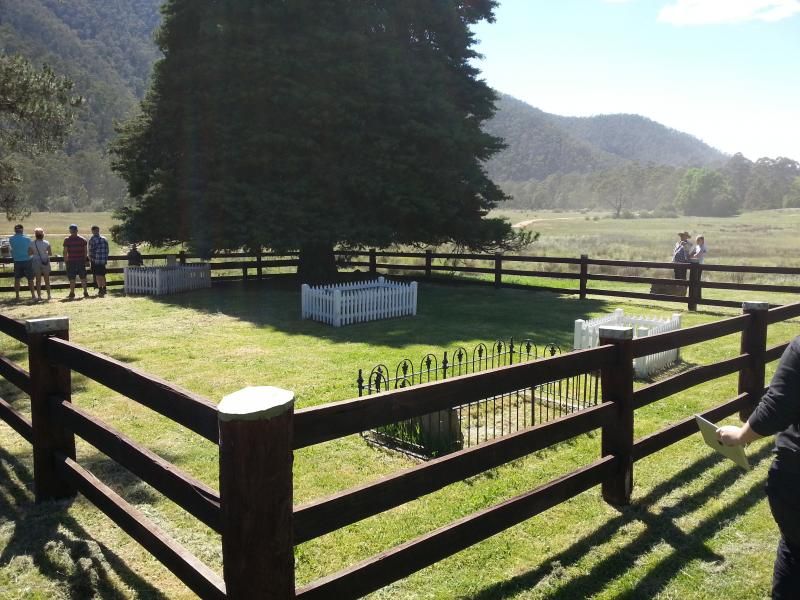 Roast Lamb for Dinner tonight.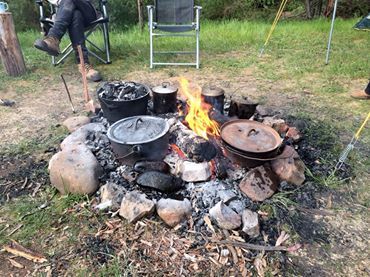 Absoluetly yummo washed down with another bottle of red.
into bed around mid night again.
Day 4 Monday:
Time to leave the Mav started playing up again fuel every where, off with the carby pieces and back together again.
Decided we needed an easy way out and get the boys Mav back on gas so out through Myrtelford.
Had not traveled more tha 30 min and the Mav had fuel dripping from underneath, stopped dropped the tank, and found perished fuel line so a bit of re routing of the steel line gave us an extra 200 mm which allowed us to repair the leaking fuel line and we were off again.
Went out along Wonangatta Tk, Rileys Creek Tk, Humffrays Tk, East Buffalo Rd
Now its the Jeeps turn to give trouble.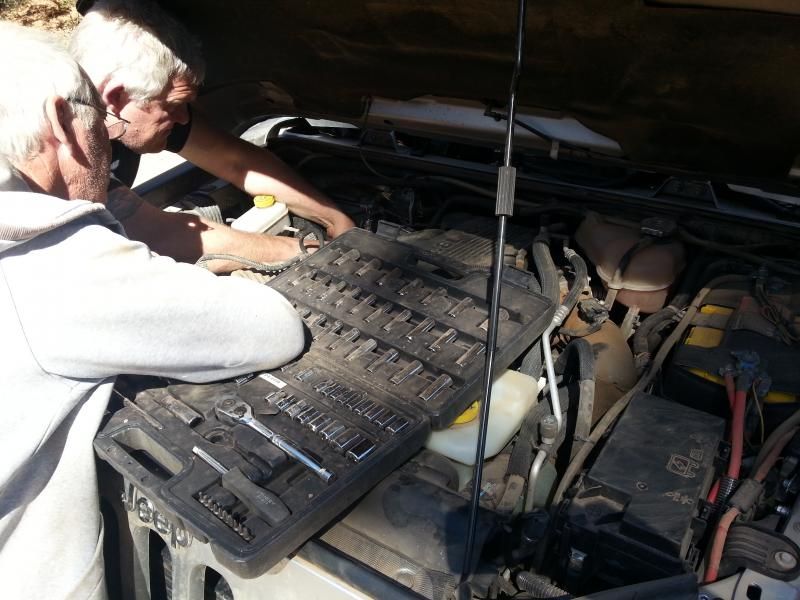 Dump pipe broke, repairs carried out using a coat hanger, back on the move again down Abbey Yard Rd, Buffalo River Rd into Myrtelford.
Dargo to Myrtelford 206k, 33.65 lt, $1.58 per Lt.
Cars all fueled Pizza for all, ate in the park.
Left for home at 6.30 pm ish arrived home 10.30
Great week end had by all.