Thought I'd throw up some pics and give a rundown from the weekend's adventure up in the Vic high country, which was absolutely fantastic.
The trip was held over two days with two vehicles, starting in Myrtleford before heading out to Lake Buffalo and up the Abbeyard Rd. Then ventured along Mt Selwyn Rd before hitting Tea Tree Range Rd. Stopped at Sarah's Hut for a quick bite to eat, before heading down Sarah Spur Track. We got to Talbotville at around 3pm where we setup camp, amongst we estimated another 70+ 4x4s (and one VX Commodore wagon haha). We headed up the Crooked River track where we collected some firewood, before heading back to camp and calling it for a day.
The following day we headed for South Basalt Track, only to find that it was still 'closed' due to fire damage. So we backtracked Brewery Creek Rd and then Basalt Knob Track intending to reach our destination - Blue Rag Range Track. I've heard numerous stories and opinion regarding Blue Rag Range, which I soon realised would become the highlight of the trip, just edging out the slow yet satisfying crawling descent/ascent of Sarah Spur Track. We headed to the trig point along Blue Rag Range - the views were simply amazing, and well worth the short and moderately challenging trip to the top. From here we ventured towards the Dargo High Plains Rd, coming out the Alpine Rd and heading home back through Bright.
Overall the trip was short yet amazing, and look forward to hitting the Vic HC again soon.
Couple of stats from the trip -
Distance on dirt: 200 km
Highest point reached: 1718 m
Average speed: 22 km/h
Average fuel consumption: 20.5 l/100km
Min/max day temp: 3 to 28 deg C
Steepest climb: Blue Rag Range, just prior to the trig point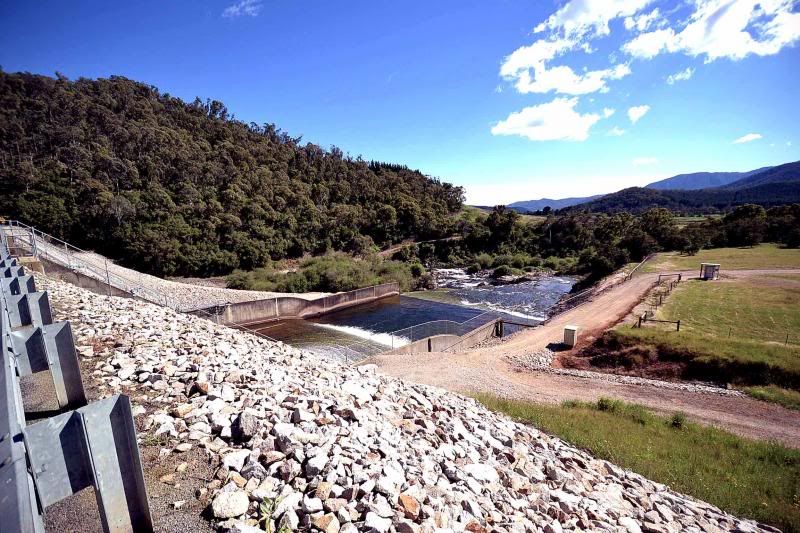 Lake Buffalo spillway
Sarah's Hut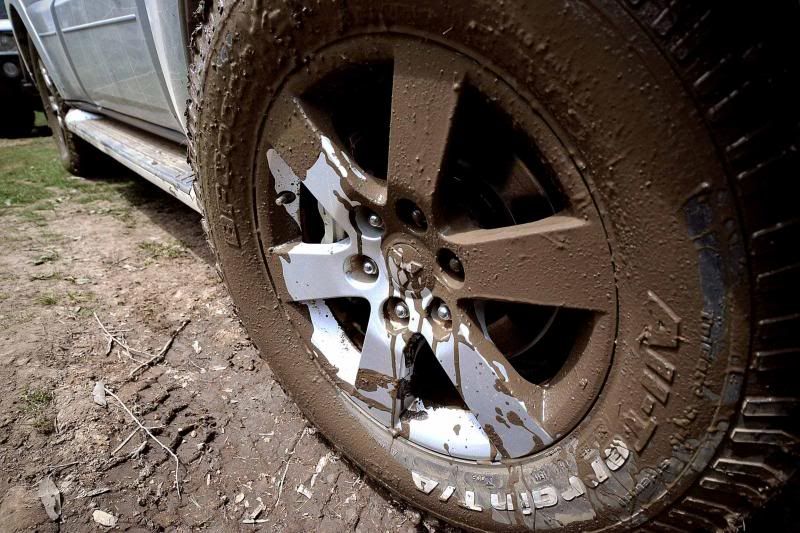 Getting the BFG's dirty!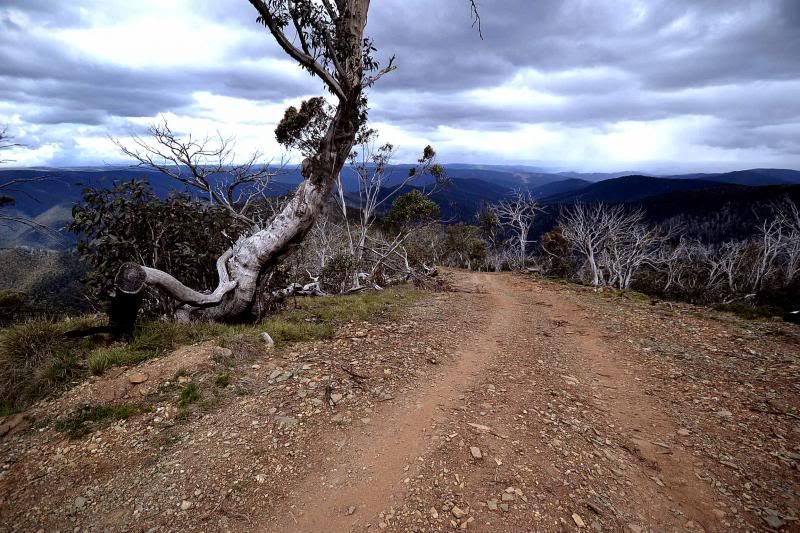 Start of Mt Sarah Track
The Paj and my cousin's Hummer, which actually proved itself beyond expectation!
Mt Sarah Track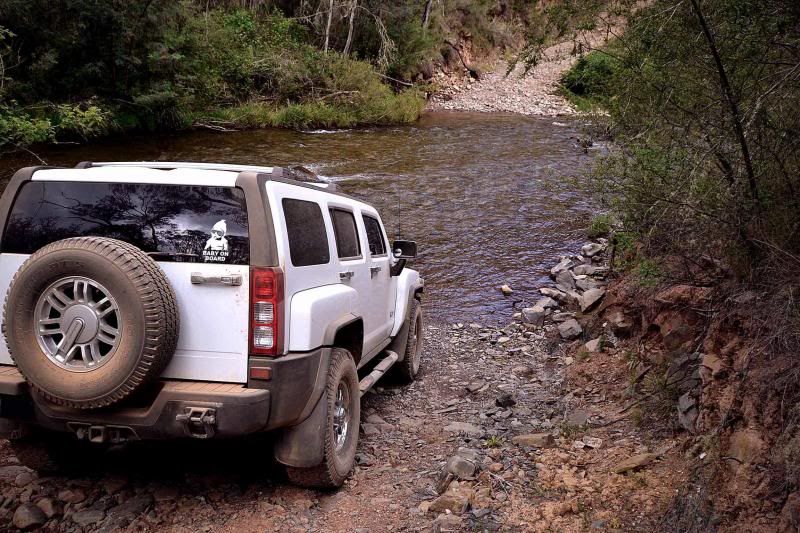 Wongongarra (?) River crossing, Mt Sarah Track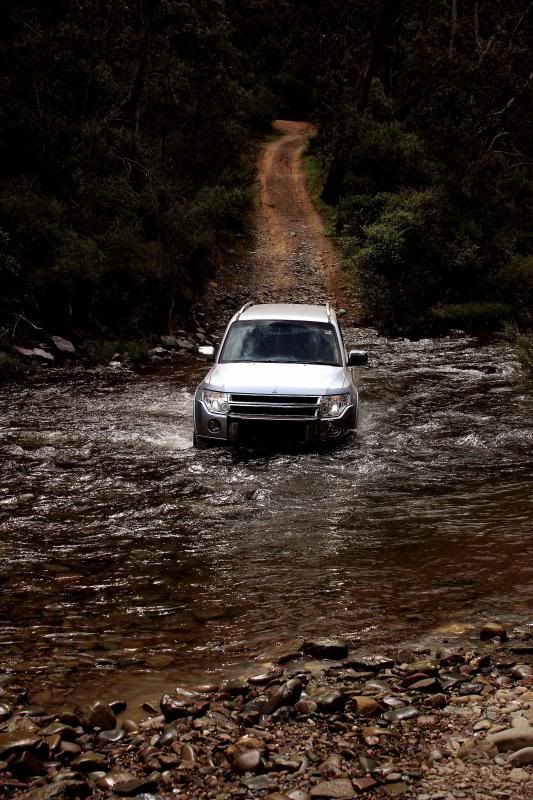 Wongongarra (?) River crossing, Mt Sarah Track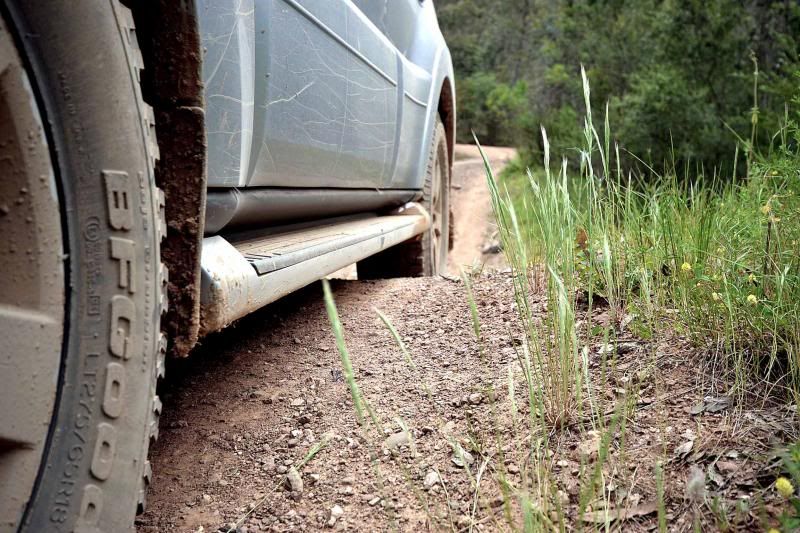 Wishing I had bought that 2" lift before the trip!
Paj crawling its way up Mt Sarah Track
They see me rollin...
Tea Tree ranges
Hummer trawling along Crooked River Track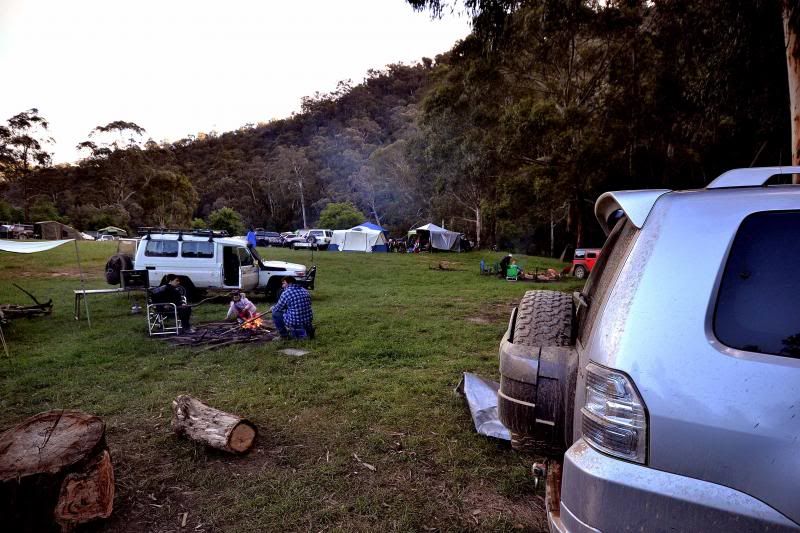 Talbotville campsite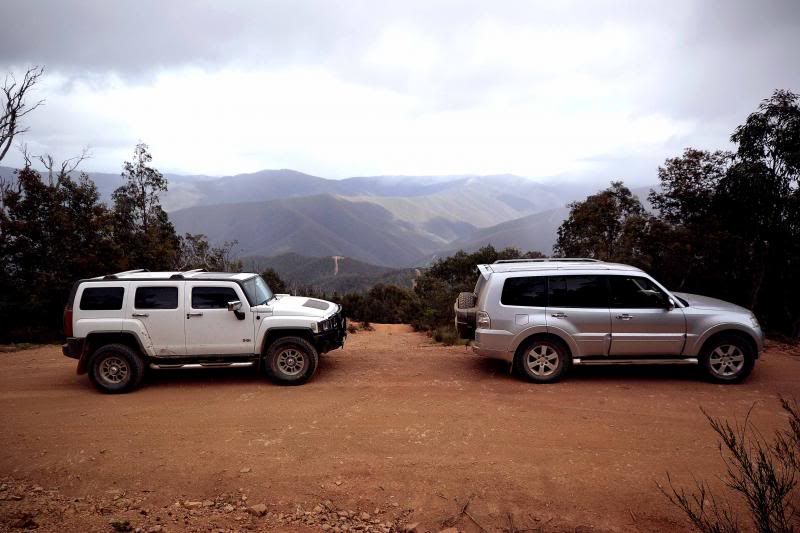 Looking back down Mt Sarah Track from Mad Dog lookout
Blue Rag Track, must have got cold that night!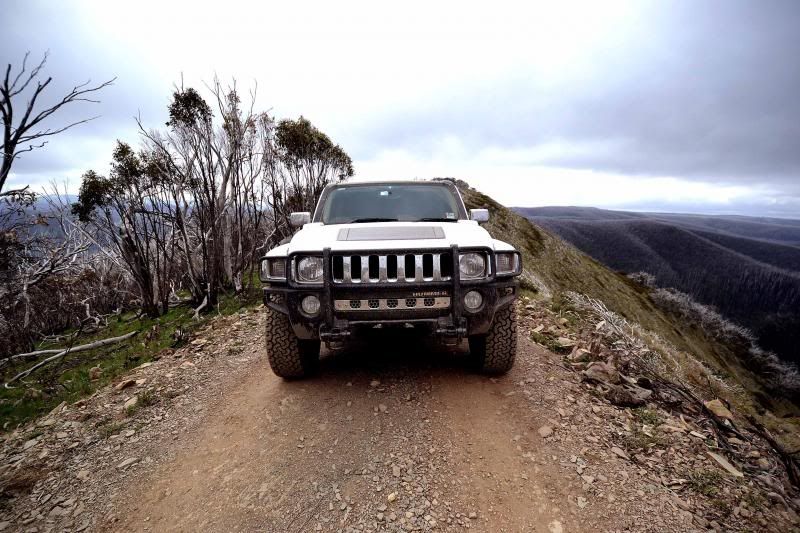 I know it's not a Pajero, but man doesn't this thing look mean?! Along Blue Rag Range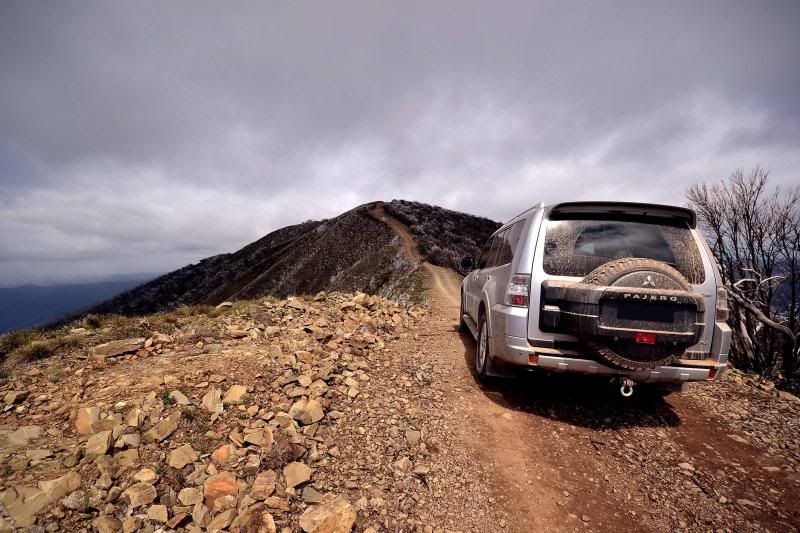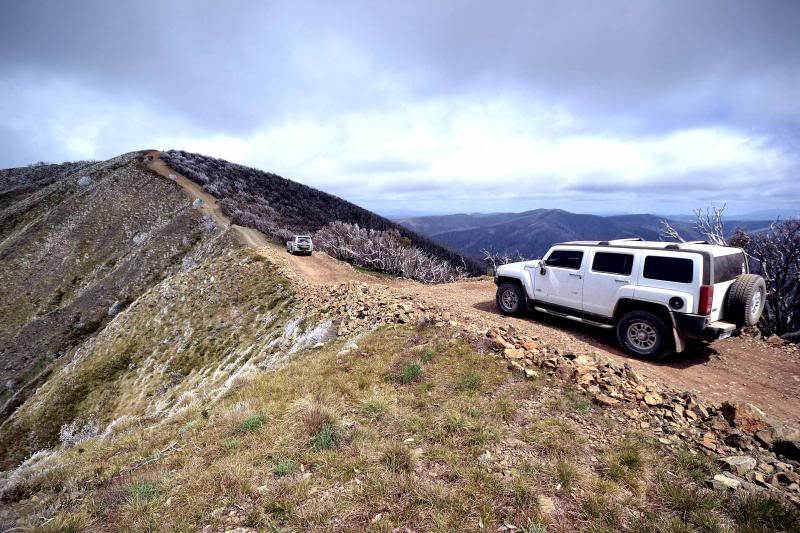 On the way up Blue Rag Range Track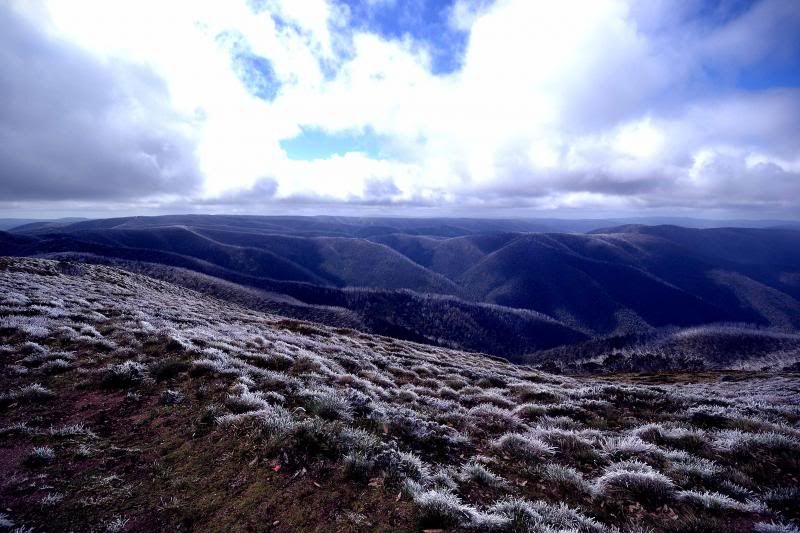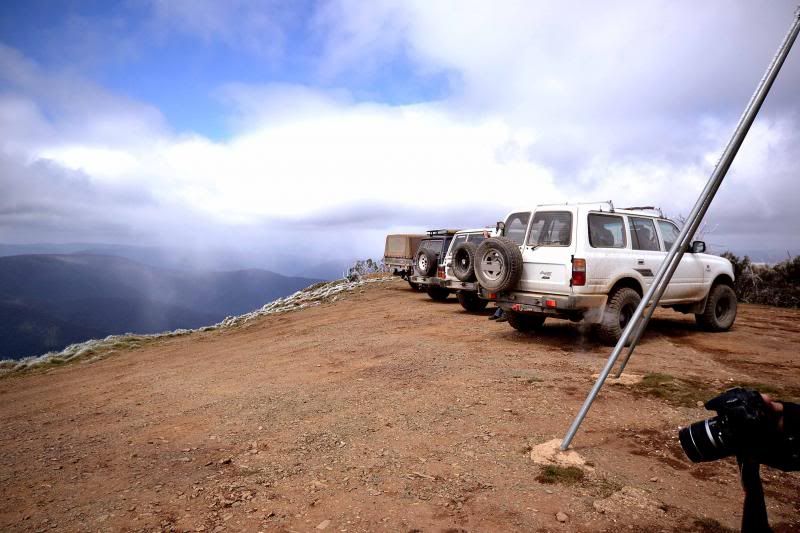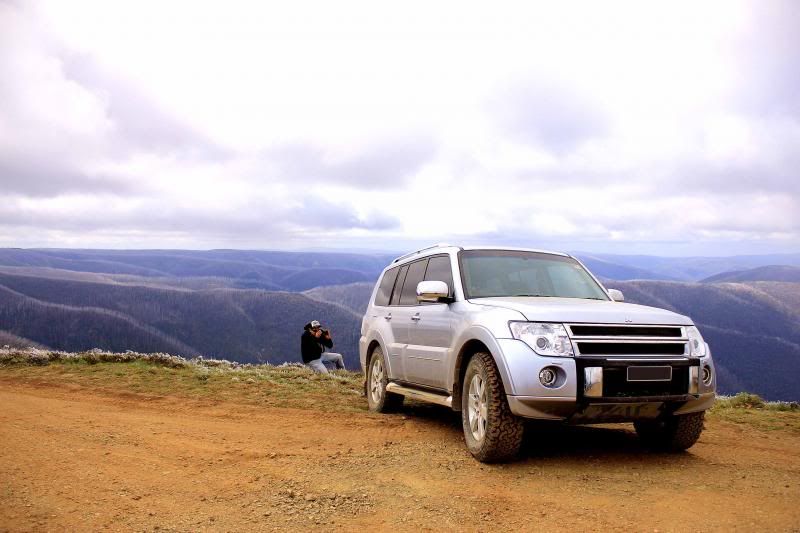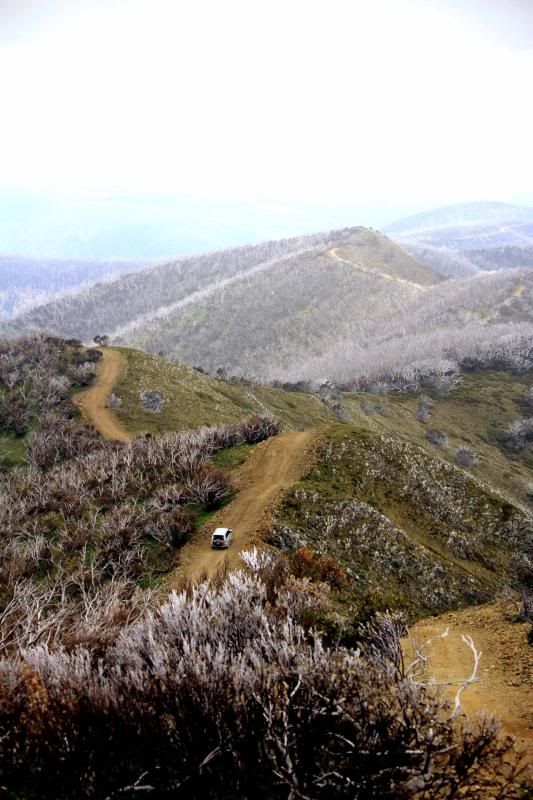 Top of Blue Rag Range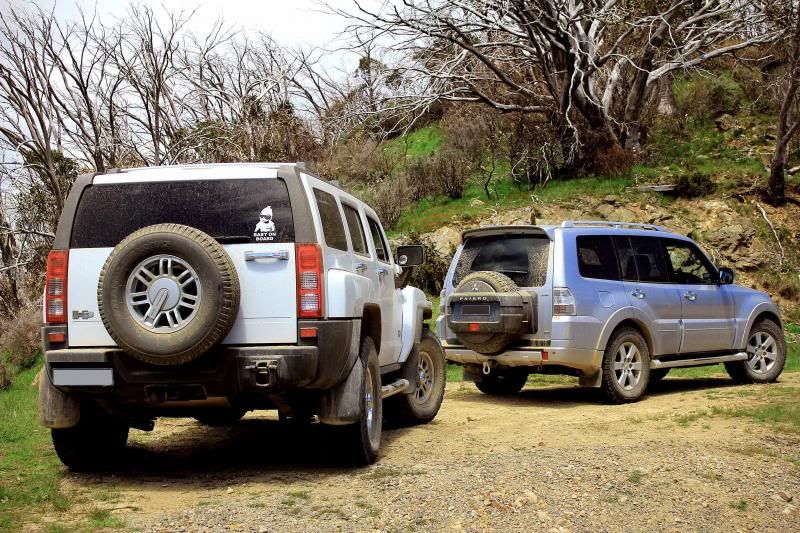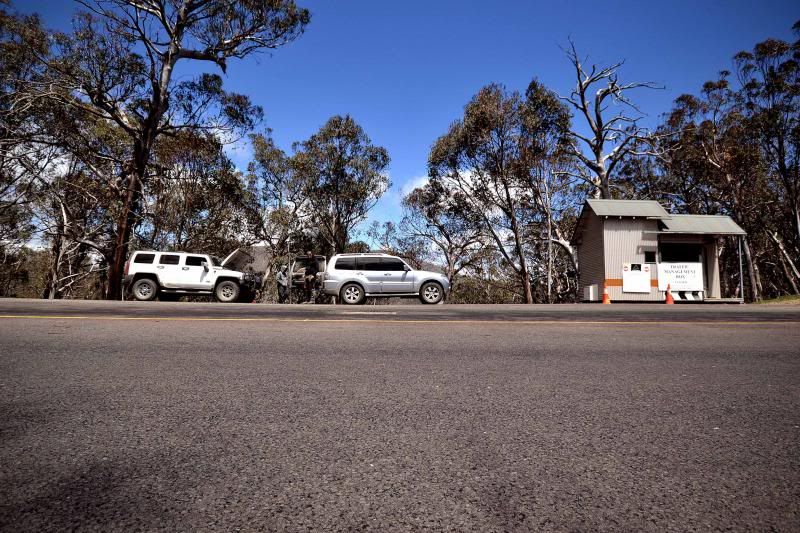 Back on the Alpine and reinflating.
Cheers,
Adam