Our Challengers are fitted with a "Dynamic Dampener", this is bolted to the front underside of the rear diff and my understanding is it is to dampened driveline vibrations. Unfortunately it hangs down low and protrudes forward.
I have "kissed" it several times when off road resulting in a minor gouge or two, but on the weekend, whilst playing at Jakem's Farm with some Pajero Forum guys I hit it hard. I was going through a deep rocky gully/small creek and there was a submerged rock that I did not see. I know, I didn't walk it or even get out of the car to have a look, I was not the first across but I must have taken a slightly different line to the other guys or the Paj in front kicked it up, either way my fault.
Today, when doing my post off-roading underbody checks, I discovered the Dynamic damper badly twisted, 1 bolt sheared off and the Dampener pushed back on to the sway bar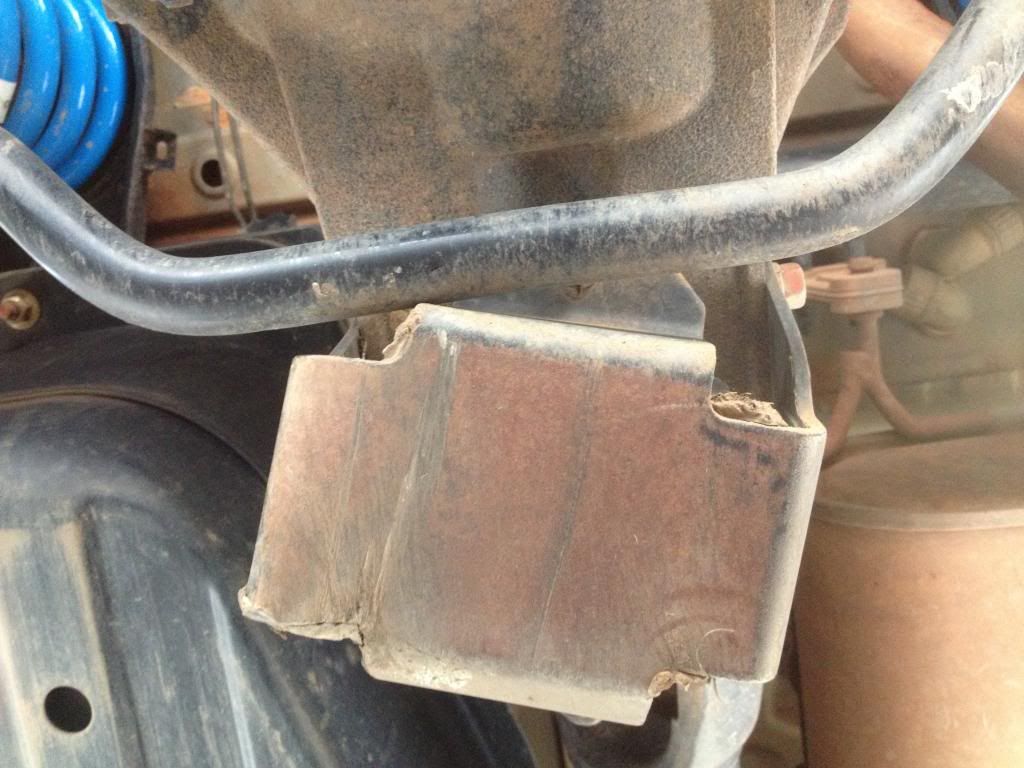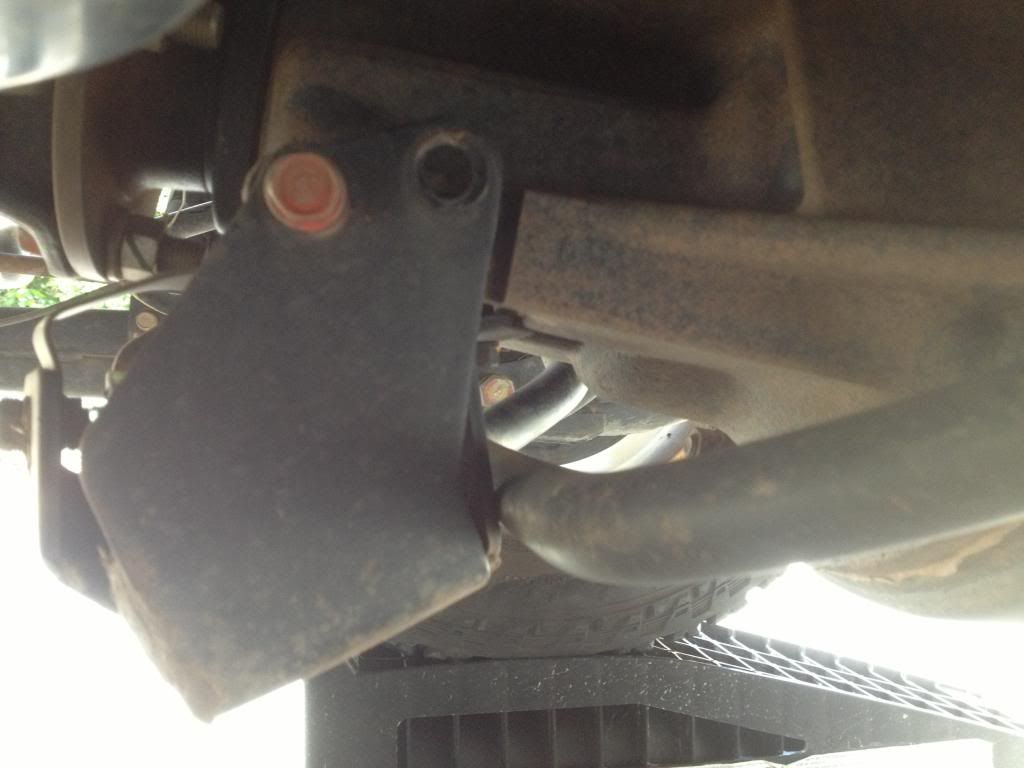 So I removed it, it is
heavy
at 4kg and attached using 4 x 10mm dia bolts, took the car for a drive expecting to hear or feel some vibration especially since the rear coils have lifted the rear end 75mm over standard but there was no discernible difference at any speeds up to 110kph. I may not be able to feel or hear anything over the ST Maxx tyre and roof rack noise. So at the moment I am driving without it until I decide which course of action to take.
It must be there for a reason, MM would not have bolted it on just for fun, so I am reluctant to run permanently without it as if something does happen then it may void my 10 year driveline warranty. Vibrations and harmonics are funny things and I do not have access to the equipment to do vibration testing but I do know some vibrations can not be easily felt but cause long term stress damage.
My options are; repair the original, replace the original, leave it off all together or make a new dampener that is tapered at the front so it can not catch and be levered backwards. Maybe it protected the diff from damage or maybe I would have cleared the rock if it was not fitted, I do not know, but to shear off a grade 7 steel bolt and bend a 5mm steel bracket takes some force. I was worried about possibly cracking the diff housing so I have washed and dried the diff housing, rubbed talc powder over the exterior surface and then took for a 30 min drive, no sign of any leaking diff oil through the cast iron housing.
Will closely monitor this, whilst I price a replacement dampener and design a custom dampener.
Has anyone removed the dampener? if so any longterm effects?
cheers, old Jack.