Well tonight i got hold of some brand new Weather Strips, the old ones were buggered both on the out side and in.
Electric windows were struggling due to old tint and the strips degrading. Before i get a new tint thought i would do the strips.
What an easy thing to do to make the old girl look a little more tidy. Electric windows have improved 100% as well.
Old Weather Strips: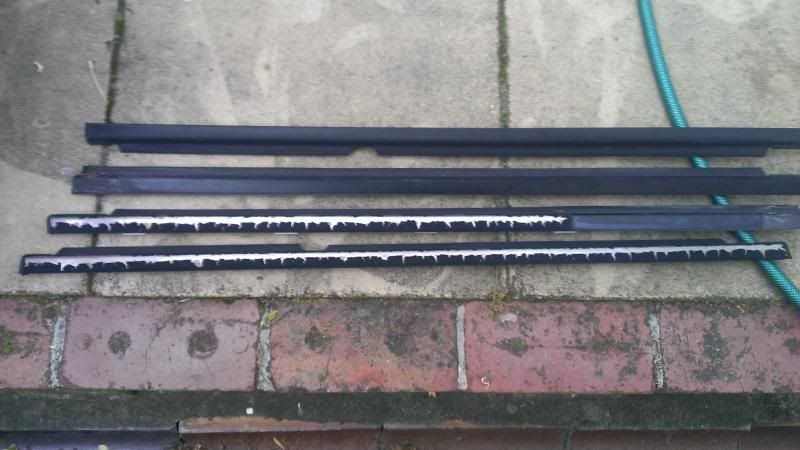 New: