Well after 160,000Km's, I suffered the dreaded stacker failure. So time for some research on a double din to replace it. In the end I opted for a Dig Options Platinum unit primarilly due to the fact it comes with both Igo street and OziCE off road navigation.
Plenty of threads on here about moving the A/C controls to the stacker slot. About the only thing I would mention is that it is a PITA and the vent selector cable is just too short to be effective. I shimmed it out on the piss, but still couldn't get that cable just right, but its good enough as I still get full control.
Anyway, onto the unit Itself: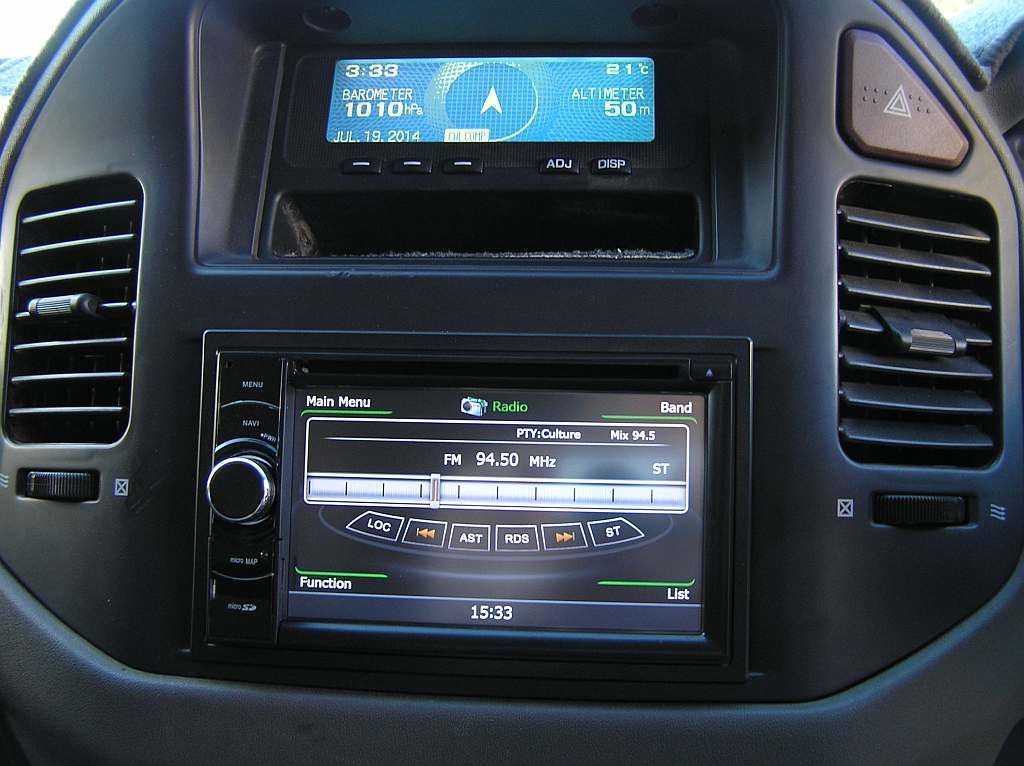 Whilst its no hard core unit, its not to bad really. Especially for the price. 4 x 45W into crappy oem speakers. In all reality, I haven't had music playing whilst driving for some few years now (I'm becoming an old fart I guess) so it'll do me. It will be great for keeping the young un amused on those long road trips (damn I hate playschool, Hi-5, wiggles etc). That was the primary use of the old stacker.
Lots of options I could have utilised but didn't. EG Ipod input (stupid apple product), 3G, Hard Drive, rear monitor etc.
What I did utilise though
Tuner:
32Gb SD card media:
USB Media. Mounted in glovebox:
Street nav via Igo. Offroad via OziCE:
And Ozi in action:
Reverse Cam input: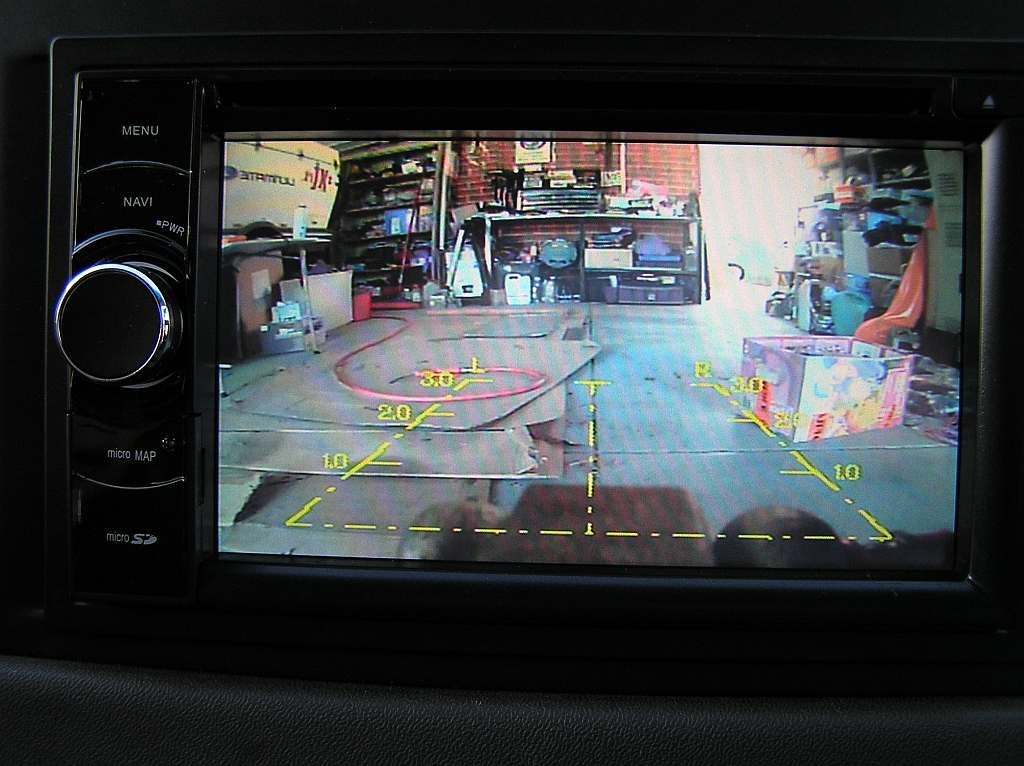 The proprietors are overseas atm. Originally they sent the wrong adaptor cable, but even when they were offshore, they answered my email and had the correct one sent out. So you cant fault that customer service.
Still a few bugs to iron out. The antenna control is a bit sus. Manually turning the unit off retracts the antenna. Turning off by ignition switch does not. Also noted when I made a bluetooth handsfree call, I couldn't end the call. So with luck the customer service continues and I get replys on how to solve these issues. I would also like to have the antenna retract and the radio switch off when in offroad Nav and when using SD/USB media. Dont really want my aerial up when plunging through the scrub. I only want it up when the tuner is in action. Will be interesting to see how the Nav goes. Personally I feel the 7" on the windscreen mount will be much easier to use and view whilst driving. If I cant resolve the antenna issue when running ozi, I guess the 7" wont be thrown out. Put a clamp meter on the battery, unit appears to draw about 1.5A with 2.4A being drawn in total in the accessory position. Shouldn't kill a battery having the radio on for a few hours at that rate.
So now my LCD reverse camera monitor is obsolete, I felt I better move my EGT to a better place: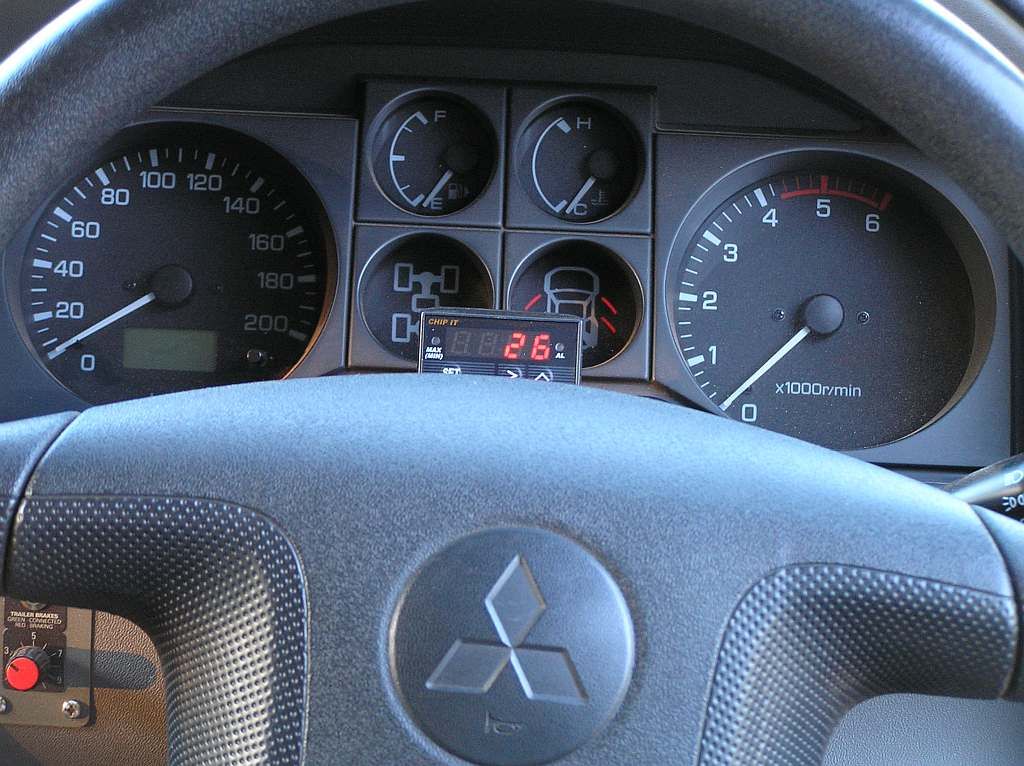 And finally, thanks to a lead on the forum I finished the day off with LED projector reverse globes: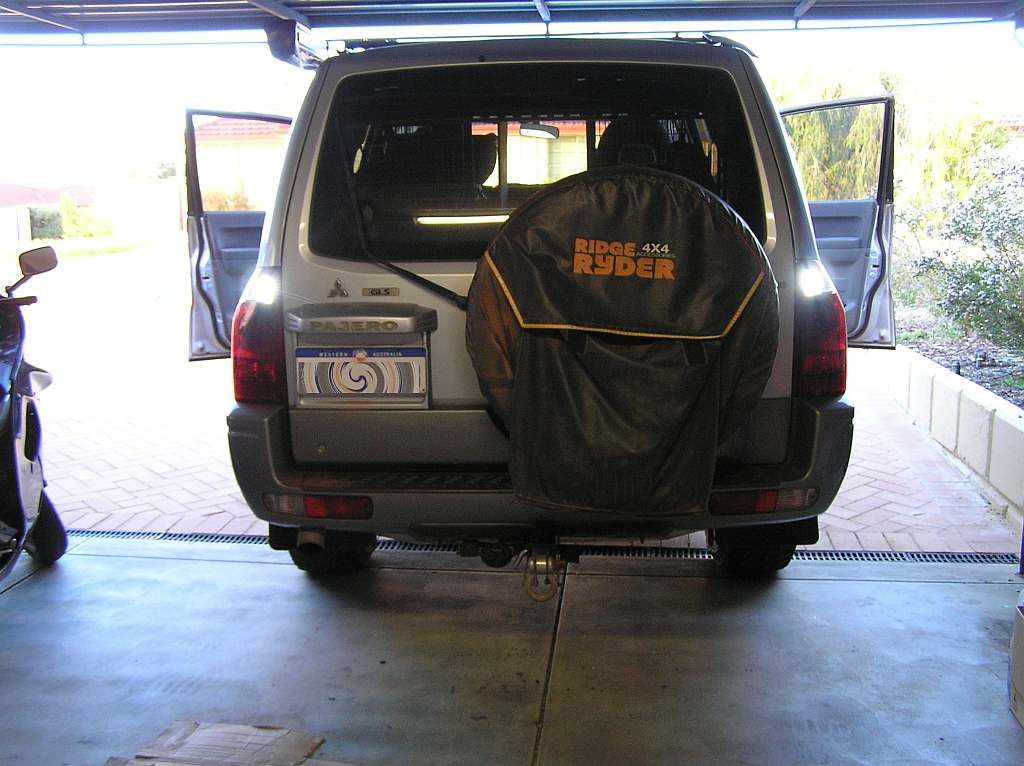 Now anxiously awaiting darkness to see if I can actually see in the dark.